Need Your Window Repaired or Replaced?
We make fixing windows a snap!
Serving Gilbert AZ and the East Valley

RESIDENTIAL
We are your home window and glass specialists! Our residential glass services including glass shower enclosures, custom mirrors, window glass replacement and sliding glass doors in the greater Gilbert area...
COMMERCIAL
Need storefront or office window glass fixed fast? We offer a full range of commercial glass services including storefront glass, commercial office windows, exterior glass door and interior glass panels...
WHY SR WINDOWS?
We work overtime to make sure you are 100% satisfied with the work we perform and the glass we install. Superior Replacement Windows provides a written warranty for every glass and window job completed...
Do You Have A Broken Window That Needs Repair?
We are your Gilbert window repair specialists. Did a soccer ball hit your window and you don't know how much it will cost to fix it? Our glass technicians can give you a free window replacement quote over the phone. Do you have a tub that needs to be enclosed to prevent your shower from spraying on the floor? We can customize any glass shower or tub enclosure. Let our glaziers show you how.
From our glass shop in Gilbert, AZ, we can deliver energy efficient replacement windows, mirrors, glass table tops or sun screens for residential and commercial renovation or repair projects. As a full service glass and window contractor, we repair and install all types of glass to meet or exceed the original builder specifications. We often work with real estate agents, brokers and property management companies to prepare a home for sale or complete a renovation project. We make the process easy whether you are a homeowner or office building manager. Our team will bring the materials and tools to handle any obstacles we encounter. Speed and quality workmanship is our signature.
Step 1
Call Superior Replacement Windows in Gilbert for a free window repair or replacement quote. We'll give you a price estimate over the phone and discuss window options.
Step 2
We'll order your windows or glass and schedule a time for installation. If we don't have the windows or glass in stock, delivery is usually within one week.
Step 3
One of our window glass technicians will deliver your windows on the day of installation. After the installation is complete, the glazier will test your windows and make sure you are satisfied.
Gilbert's Window & Glass Source for Over 10 Years!
Why Choose Superior?
It all comes down to experience and customer service. We know you have many choices when it comes to window and glass companies. You can do the work yourself, buy the windows and hire an installer or hire a window supplier that handles the entire process for you. At Superior Replacement Windows, we provide a turn-key window solution. Because we source the windows, deliver the windows and install the windows, you have an expert completing the process from start to finish. One window contractor means only one call to get answers to all your glass needs. Not only will you save time but you'll also safe money. Our prices are typically 30% less than buying windows from a chain store or DIY retailer. Call us today and choose the easiest and fastest way to repair or replace your windows and glass in Gilbert!
Residential & Commercial Glass
We have been offering a complete range of home windows and commercial glass solutions to the Gilbert area for the past 10 years. When it comes to home window repair, there are few companies that do as many jobs as we do. Our team has over 25 years of experience in managing window replacement projects and often acts as a subcontractor on new build projects and home renovations. On the commercial glass side of the business, our glaziers do all types of office glass and architectural glass work. From glass conference tables, mirrors and glass walled offices, our glass services will enhance the beauty and functionality of a work environment. We specialize in retail storefront windows and can do emergency glass replacement in order to secure your business.
We Handle Everything
We make repairing or replacing windows a snap! Window repair can be a complicated project to handle yourself. You need a safe way to deliver the glass or windows, the tools and materials to complete the job and the expertise to know if the installation is done correctly. Windows are an active part of your homes insulation barrier and proper alignment and sealing are critical to preventing leakage. Our experienced glaziers handle everything for you. From ordering and delivering your windows to installing and cleaning up after the work is finished. All of our windows come with a warranty and we guarantee all of work. Our goal is 100% customer satisfaction and you'll refer our window company to your family and friends.

Window Repair & Glass Replacement Services in Gilbert, AZ
Superior Replacement Windows in Gilbert, AZ offers excellent affordable household glass, commercial glass and window repair, and installation. Call us at (480) 339-0975 to receive the best quote on your window restoration! Cracked window? Our window repair specialists provide mobile window service at your home or commercial building. We first provide an onsite inspection of the windows in question, take measurements and provide a free written estimate. We then order the glass required to repair an existing window or a completely new replacement window.
When it comes to selecting the perfect window for your repair or renovation project, our local glass center has a full range of window products, glass options, and frame options. We're confident we'll have the perfect replacement window at a price that is more affordable than any DIY retailer or national window wholesaler. In many cases, we build custom windows onsite to fit odd sized openings or architectural glass.
Gilbert Window Repair Experts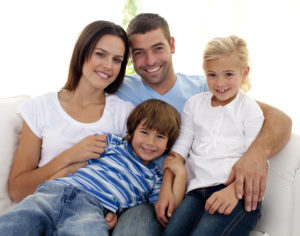 Window glass is a built-in component of your home's value and has to be serviced at the beginning mark of chipping or cracking. Superior Replacement Windows Gilbert is a locally owned and operated business providing same day glass repair or replacement services – our trained experts travel to your home or office!
We repair and replace using the best flat glass and materials that meet or exceed the builder's specifications. Our certified installation is backed by a written warranty. We allow fast and convenient appointment setting every day of the week through our window repair quote system.
Superior Replacement Windows has been a trusted source for window repair in Gilbert for over 10 years. Our goal is to make you feel confident in our ability to meet your expectations. Please spend a minute to search throughout our website to discover our replacement windows and glass repair shop in Gilbert, AZ. For corporate inquiries and other information regarding our job portfolio and contractors license in Arizona, please visit our corporate office in Phoenix.
Superior Replacement Windows makes the beauty and security of your Gilbert home or business our number one priority.