Gilbert Residential Windows and Glass
Are there windows in your home that are chipped or cracked and in need of replacement? Depend on Superior Replacement Windows in Gilbert for all of your household window repair and glass replacement needs. We specialize in tempered, annealed and laminated glass for windows, table tops, shelves, mirrors, shower enclosures and glass doors.
Dual Pane & Single Pane Window Glass
Superior Replacement Windows provides window glass for replacing broken home windows in both dual pane and single pane windows. Single pane window glass is cut onsite and can be installed the same day of scheduling an appointment with one of our professional glaziers. Dual pane windows are made of two separate panes of glass sandwiched together with an aluminum spacer between the two panes that provides an insulating air gap. Because all windows are custom sized, dual pane windows must be fabricated in our glass shop and then installed at a later date.
Glass Shower Doors & Enclosures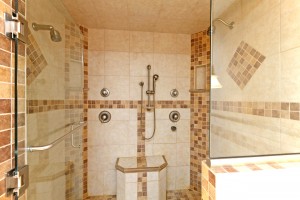 Superior Replacement Windows in Gilbert are leaders in the area of design, configuration and installation of custom glass shower enclosures for bathroom shower doors, sliding shower doors, and frameless shower doors and tub enclosures. We make sure that your enclosure is accurately ventilated and we make sure that water containment is properly done so that there is no leakage or shower head spray from the enclosure. Typical glass sizes are employed to decrease rates by lessening cutting and assembly specifications. When correctly measured and installed, a glass shower enclosure will give enduring splendor and value to any bathroom or tub.
Sliding Glass Doors
Sliding Glass Doors in Gilbert are windows that are known to pose a security risk. Damage can take place from airborne fragments caused by landscapers, balls and animals. The answer is for us to install tempered or laminated safety glass sliding doors. In order to save money and energy, it's always best to use insulated glass since the doors are very large.
Energy Efficient Replacement Windows
Superior Replacement Windows insulated glass is the informed option of energy and environmentally concerned consumers in need of window replacement solutions for house or business. Dual pane or multiple panes are on hand to provide thermal and noise protection.
Custom Bathroom Mirrors
Superior Replacement Windows creates custom options for all sorts of mirrors like those for walls, bars, vanities, bathrooms, shelving and decorative mirrors. We will consult with you and help you create a look that is entirely your own for your home or office. Our installers use the finest hardware and adhesives to ensure your mirrors last a lifetime.
Custom Glass Table Tops
Superior Replacement Windows can customize glass that fits a wide array of household furniture pieces like household tables and patio umbrella tables. One of our glass specialists will make a house call to figure out the type of glass (safety), width, binding, and overall measurements required for your table top specifications.
Skylights and Roof Windows
Skylights and roof windows are exposed to weather elements, flying debris and dropped trees. In the case of a mishap, Superior Replacement Windows Gilbert installers are professionals in the replacement of commercial or residential skylights and roof windows. Extreme care provides assurance that water leaks never occur as a result of the right fit and sealing techniques.
Custom Glass Shelves
Superior Replacement Windows tailor made makes glass shelving for furniture or wall mounts. Various shapes, tinting, mirrored or laminated glass can by set up by our trained experts.