About Superior Replacement Windows Gilbert
If your house gets too hot during the warm summer months or too cold during the chilly winter months in Gilbert, Arizona then chances are that your window glass and door glass are not providing enough insulation that is required to keep the temperature of your home stable. When this happens, it also impacts your electricity bills as you will surely need more electricity to maintain the adequate temperature inside your home by means of a constantly running air conditioner or heater. The solution to this problem is simply to get these windows and doors out of your home and replace them with the new and modern energy efficient replacement windows and doors.
The Highest Quality Windows and Glass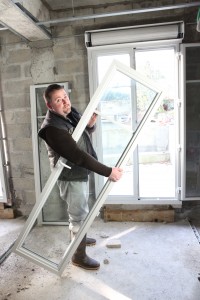 Energy efficient replacement windows, patio doors and roof windows are not only beneficial for the environment but they will also help you in saving a good amount of money each year. Since the year 2006, the government of U.S. is offering energy tax benefits to individuals who use environmentally friendly products in their construction or home remodeling projects. So you can enjoy triple benefits of installing good quality glass products in your house i.e. beautify your home, avail the tax credit and increase the long term value of your property.
Prudent consumers in Gilbert, Arizona who want to benefit from these opportunities need look no further than the Superior Glass And Mirror products. Superior Glass and Mirror, Gilbert, is a glass company that offers an extensive range of glass products that are an obvious choice for sensible and environmentally-conscious consumers. We provide quality and energy efficient replacement windows, doors and window glass repair services for residential and commercial properties. We also design and install customized shower doors, bath tubs, enclosures, shelving units, vanity mirrors, bathroom mirrors, window screens, decorative structures, decorative mirrors, booths and office tables etc.
Experienced Glaziers
We have been in the glass replacement and repair business for more than twenty years and have successfully served our clients all over the country. Today our company is recognized as one of the most reliable glass companies in all the major cities of the US. We strive to provide quality products and services at affordable prices. The satisfaction of our customers is our utmost goal. Do pay a visit to our site in Gilbert, Arizona or call us for assistance in your home or office remodeling work.
Call us today and have one of our glass exerts discuss your window project in Gilbert, Arizona.